Group opposes gay pride site as a threat to children
Published on May 3, 2023 at 2:54 pm
A Nassau County citizens group has asked Fernandina Beach commissioners to move a gay pride event out of a downtown park to "maintain certain protected zones for children," its leader said.
The request came from Citizens Defending Freedom-Nassau, but many others who spoke at a sometimes heated City Commission meeting Tuesday pleaded to keep the event where city officials have granted it a permit — at Central Park.
It appears that will happen. There are no plans to put the issue on a future City Commission agenda, and it will be held when and where it is scheduled, Mayor Bradley Bean said Wednesday.
The Fernandina Beach Pride Festival and Parade is set fr 10 a.m. June 10 at 1200 Atlantic Ave. This will be the third festival since 2019.
Jack Knocke, who leads Nassau County's chapter of Citizens Defending Freedom, said he wants the event moved to keep adult content away from children. He said the City Commission's charter states that children should be protected in churches, schools and parks, a requirement that he said conflicts with "adult-themed events" like this.
"As I looked at the Fernandina Beach Pride from last year, I looked at the vendors; I looked at the tables; and I looked at the participants as well. Yes, there was a drag queen there," Knocke told the commission. "What can we do to make this the right thing? Honestly, I don't know why this is the only location that the festival can be in. I support this festival. I am not saying don't have this festival. I'm saying don't have it at a city park."
Fernandina Beach Pride President Genece Minshew countered that the event June 10 is "an open and safe place for everyone." Parents bring their children because they want them to see diversity and realize "hate has no home here," Minshew said
"In approving the June 10 event, the special events committee understood that we follow all the rules and regulations set forth by the committee and local ordinances," Minshew said. "While we are keenly aware of how LGBTQ citizens and families are being demonized in Tallahassee and in other state capitals, we know what sets Fernandina Beach apart because we have no home for hate here. That's why many of the past city commissioners have marched with us in the parade and have welcomed everyone to our events."
Fernandina Beach Pride was formed in early 2019 by activists who believe the city's LGBTQ+ community deserves to be acknowledged and celebrated, its website states. Its first gay pride weekend event was held in early June of that year and included a parade, daylong festival and faith services on Sunday.
The city's special events staff complimented organizers on the last parade when they applied for this year's permit, Minshew said.
"We have had people come up to us and thank us for hosting such a fun, safe, family-friendly, love-filled event," Minshew's application said. "We have had young teens tell us that it was the first time they have felt really open and safe and again, thanked us for making that happen."
The Facebook page for Citizens Defending Freedom-Nassau says the group "provides the tools and support needed to empower citizens to defend their freedom and liberty, and place local government back into the hands of the people."
In a Facebook post in late April, Knocke wrote that the group has been working to keep adult content away from children. That includes this parade, which is set to "wind through the city and end at Central Park, right next to the city's beautiful new children's playground," he wrote.
During Tuesday's commision meeting, Knocke said the parade violates city and state laws designed to protect children. He wants the city to limit or rescind the permit for the event at Central Park.
Speaker Suzy Lawhorn told the commission the parade "goes against state law and against county law."
"I am not 100% sure if the city has to follow those, but it seems like the greater includes the lesser, so usually cities are subject to state law," she said. "It's not supposed to be in a public park."
Another speaker said she supports Knocke's group and its fight for traditional human values versus "extreme ideologies, woke mob mentality and the increasingly aggressive agenda of the gay community."
Sharon Berteau said the city should set a guideline for what is and is not acceptable for the public when reviewing permits for events like this.
"I am not a white supremacist or a transphobic homophobe," Berteau said. "This is so upsetting to me to see this going on in my hometown. We are not haters; we are not trying to destroy people; we just want our voices heard as well."
Mayor Bean told the audience that a permit for the parade has already been approved and that he supports the action. He also said the city takes freedom of speech and freedom to assemble "very seriously."
Fernandina Beach has always been welcoming to outsiders and new people, said speaker Diane Sutton, who called herself a gay Christian.
"For us to finally get groups; diverse groups, was wonderful," Sutton said. "The very first festival was wonderful. The first festival was a family event, well attended and really nice, with no problems. … I just came here to say that we can be welcoming and diverse without allowing some new group to step on what are basic human rights and human freedoms."
Deborah Cunningham told the commission and the audience, some of them yelling during the public comment session, that everything should be done for love. A 12-year Fernandina Beach resident, she also said she has family members and friends who are gay, so "open your hearts and let these people love."
"Who am I to say what love is from a person to a person," she said, turning to look at the audience. "I can't change the way that many of you think. But I think that if we can all come from acceptance, look where we are in our country right now. There's so much hate and division."
As he spoke Tuesday night, Knocke said he was amazed at the "hatred" directed at him since he raised his group's opposition to the location. He said he has been labeled homophobic, racist, a hate-monger and transphobic.
"That's not what I am about. That is not what I am trying to do here," he said.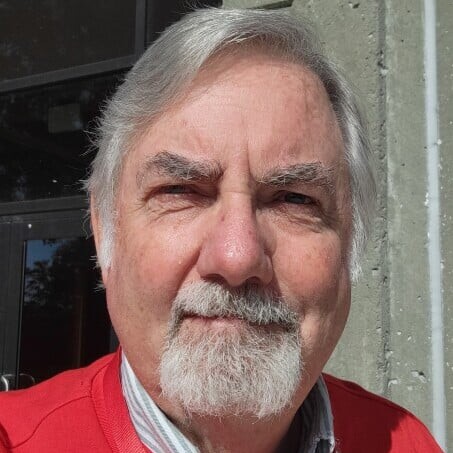 Dan Scanlan
Dan Scanlan is a veteran journalist with almost 40 years of experience in radio, television, and print reporting. He has worked at various stations in the Northeast and Jacksonville. Prior to joining the WJCT News team, Dan spent 34 years at The Florida Times-Union as a police and current affairs reporter.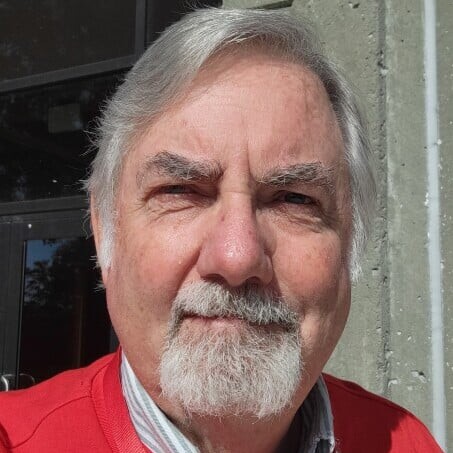 Dan Scanlan
Dan Scanlan is a veteran journalist with almost 40 years of experience in radio, television, and print reporting. He has worked at various stations in the Northeast and Jacksonville. Prior to joining the WJCT News team, Dan spent 34 years at The Florida Times-Union as a police and current affairs reporter.
---
Sign up for the Jacksonville Today newsletter
Your local weekday newsletter for news and ways to get involved in Northeast Florida.